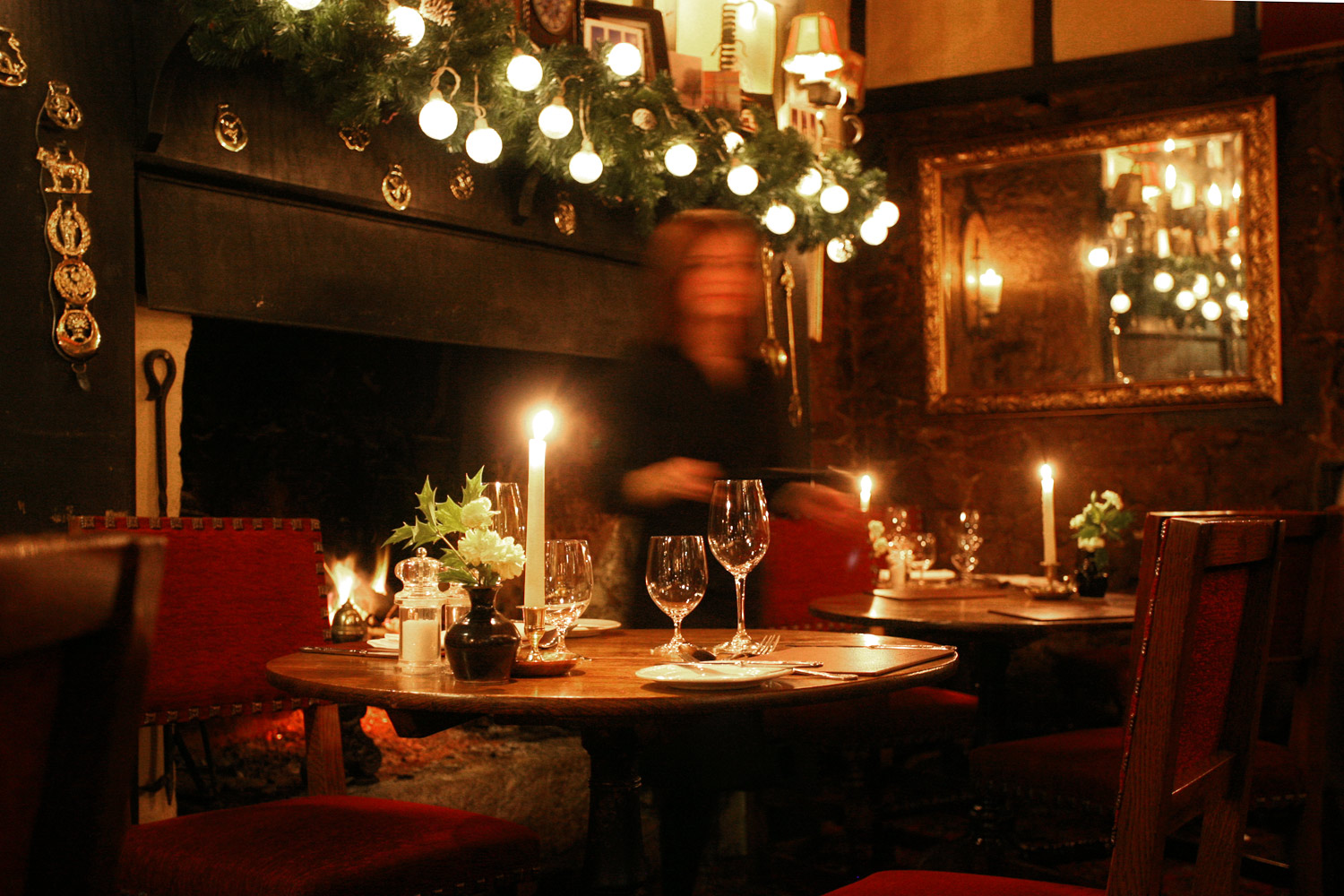 Gallery

New Years Eve
New Years Eve at The Rock Inn is always a memorable occasion. Book with us and see in the New Year with style... 
Dining
Tables are still currently available for our New Years Eve Dinner.

New Years Eve Dinner Menu
Tuesday 31st December 2019
Truffled Celeriac Velouté, Hazelnut, Parmesan, Truffle Oil £7.25
Brixham Scallops, Mariella Sausage, Roasted Squash Puree £11.50
Vulscombe Goats Cheese, Gingerbread, Beetroot, Walnut £7.95
Crispy Pig Cheeks, Smoked Bacon, Sweetcorn, Red Wine Jus £8.95
***
Soy Glazed Creedy Carver Duck Breast, Pomme Anna, Bok Choi, Sesame, 5 Spice Jus £25.95
Cornish Stone Bass, Lemon Gnocchi Roasted Fennel, Crispy Squid, Dill Oil £20.50
Dartmoor Ribeye Steak, Chunky Chips, Shallot, Wild Mushrooms, Bearnaise Sauce £26.95
Mushroom Arancini, Parmesan Puree, Burnt Onion, Champagne and Tarragon Velouté £19.50
***
Lemon Parfait, Lemon Curd, Olive Oil Cake, Lemon Grass Ice Cream £8.25
Chocolate & Salted Caramel Ganache, Banana Popcorn Sorbet £7.95
Sticky Toffee Pudding, Clotted Cream £7.95
West Country Cheese Board, Homemade Chutney, Quince Paste, Pickled Celery & Biscuits £8.45
A discretionary service charge of 10% will be added to your bill
Allergy Information: Some of our food may contain nuts and other allergens. If you have any special dietary requirements, please speak to a member of our team who can advise you on your choice.