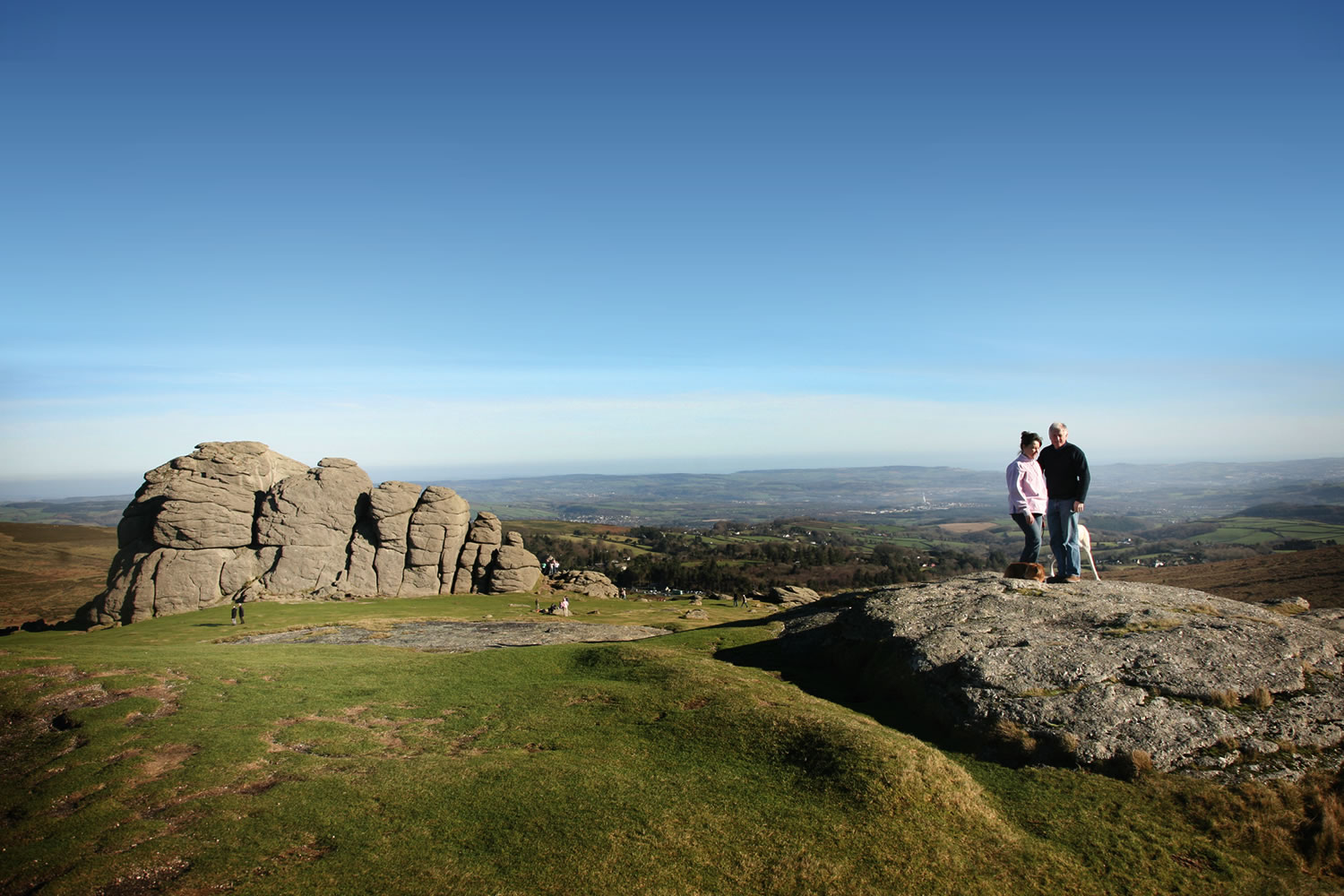 Privacy
Our privacy policy
This privacy policy explains the personal data we may collect about you when you interact with us. It also explains how we store and handle that data, safeguard it and how we use it. This policy may be updated occasionally. We will notify you of any significant changes, but this page will always show the current version of our policy. This policy was last updated on 22 May 2018.
Who are we?
We are a The Rock Inn (Haytor) Ltd, Haytor Vale, Dartmoor National Park, Newton Abbot, TQ13 9XP, UK
Registered Office: 3 Southernhay West, Devon, EX1 1JG
Registered in England: 3469759
Throughout this policy, 'we' and 'us' means The Rock Inn (Haytor) Ltd.
Your Acceptance of this policy and our right to change it
By using our website, social media pages, entering a competition or providing your information you consent to our collection and use of information you provide in the way(s) set out in our policy. If you do not agree to this policy please do not use our website, social media pages or services. We may make changes to this policy from time to time, if we do so we will post the changes on this page and they will apply from the time we post them. This policy was last updated on 22 May 2018.
What is personal data?
Information that can be used to help us identify and individual, such as name, address, phone number or e-mail address.
The Policy
It is important that you read and understand what information we hold, how we may use it and what your rights are. This policy applies to our website, our use of e-mails and postal communication for the use of marketing and any other information we use for collecting information. It covers what we collect and why, what we do with the information and what rights you have.
What information we collect and why
We will only ever collect the information we need including data we require to process reservations in our inn, cottages and restaurant. This will help us contact you if needed in the future. Non-personal data may also be requested which may be used to help us improve our products and services.
Personal information such as name, postal address, phone number, e-mail address and credit card information or bank details for payments will be collected in connection with specific reservations made at the inn or to make payments to you if you are an employee or supplier. We may also need to contact you or your business with queries and questions relating to our business needs.
You do not have to part with any of this information to browse our sites or facilities. However if you choose to withhold requested information we may not be able to provide you with certain products or services.
What do we do with the information
We will use your information: -
To fulfil your requests such as reservations in our inn, cottages or restaurant.
To contact you following competition entries.
To process sales transactions or other payments and verify financial transactions
To identify visitors.
To communicate with you about products or services purchased.
To communicate with you about offers and promotions if you have actively agreed to such communications.
To keep a copy of any written contact we have with you as par tof our legitimate business interest.
To provide an enhanced personalised service to you whilst enjoying our facilities.
To monitor our complimentary guest wi-fi network to detect fraud, or other abuses or illegal activities.
Using your information for marketing
From 23rd May 2018 we will continue to operate our long-standing "opt-in" only marketing and communication policy. From 25th May 2018 we will only send marketing information to people who have agreed to us doing this. We will only do this in ways previously agreed.
If you want to receive our marketing information you can contact us on 01364 661305 or sign yourself up via our website, www.rock-inn.co.uk

Sharing your information
We will only share your information if:
We are legally required to do so by law enforcement agency or similar
We believe it is necessary to protect or defend our rights, people or visitors
We will never share or sell your data with any third-parties, with the exception of the organisations and system we have appointed to store this data on our behalf, such as our email provider, our hotel management software systems provider and our web hosting provider.
We will take all reasonable steps to ensure that any third-party with whom we are required to share your data (as part of a systems agreement or similar) abide by the requirements of the relevant data protection legislation, and that they will only use the information for purposes for which it was supplied. As part of our policy we will be requesting assurances from these companies that they have adequate measures in place to ensure data privacy and security.
Only a limited amount of personal data including names and contact details are stored locally on site with the computers used for accessing this being on a secure network and password protected only by authorised personnel.
What we do with your information
Your information will be used solely in pursuit of our legitimate business activities and that enable us to fulfil our contracted obligations with you. From time to time if you have 'opted in' we will send you relevant information on current offers and promotions.

What rights do you have regarding your data?
We never forget that this data is yours and that you have shared it with us to meet a specific need. Accordingly, you have the right to request the following at any time:
That we correct any data we hold that is incorrect or incomplete.
That we stop using your data to send marketing messages, by one or more channels.
That when you withdraw consent we will stop any consent-based activities.
A copy of the data that we hold about you.
To make any of the above requests please email us at [email protected]. In order to ensure and maintain the confidentiality of your data, we will require you to verify your identity before proceeding with any request you make under this policy. Should you choose to ask a third party to make the request on your behalf, we will require them to prove they have your authority to act for you in this regard.
Concerns and complaints
If you think that your data has been handled incorrectly, or you are dissatisfied with our response to any requests you have made to us regarding the use of your data, you have the right to make a complaint with the Information Commissioner's Office at the following website: www.ico.org.uk/concerns
If you are based outside the UK, you have the right to lodge your complaint with the relevant data protection regulator in your country of residence.
Any questions?
If you have any questions at all relating to this policy, please contact us at: [email protected] and mark your subject as "Privacy".