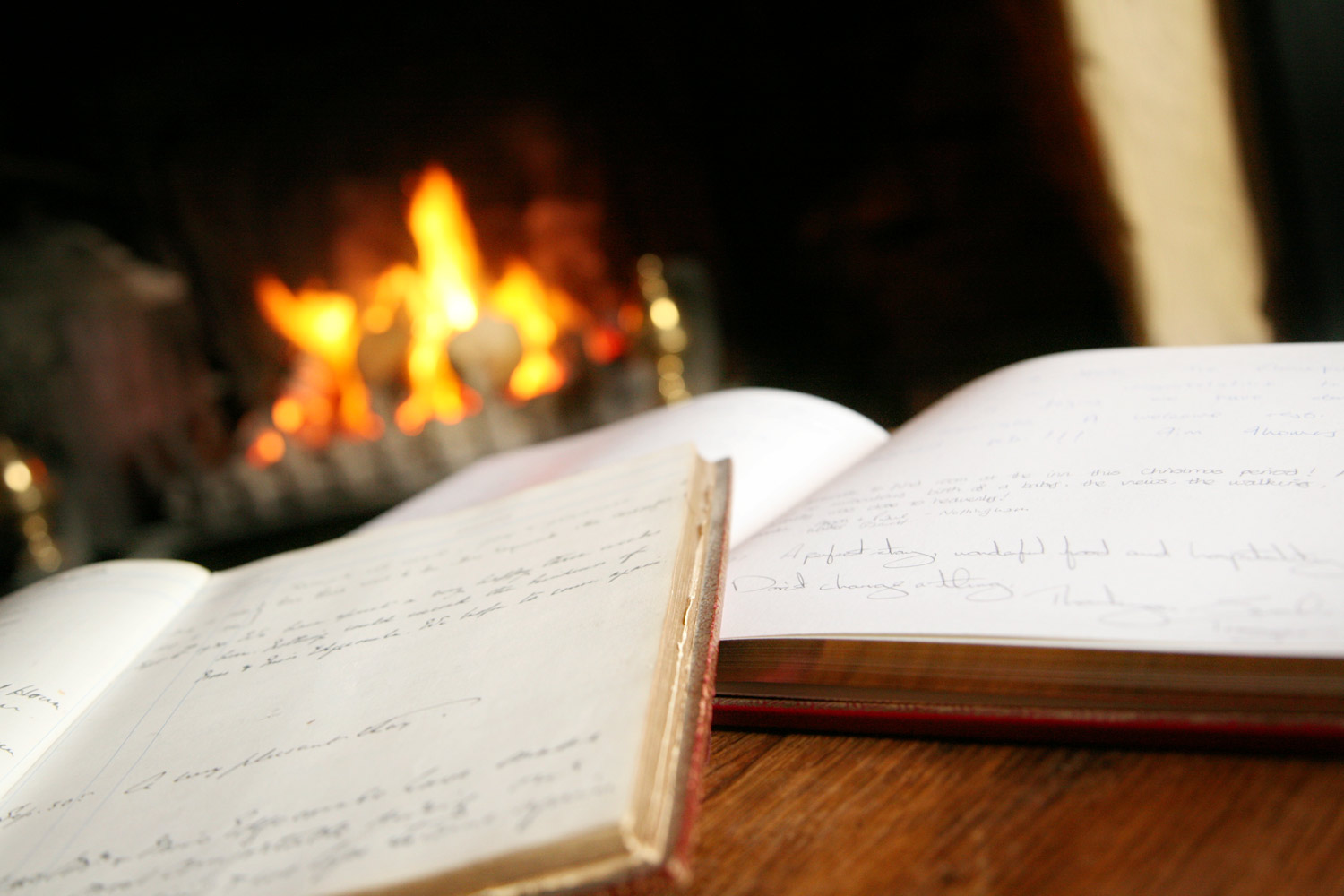 Feedback and Guestbook
Click Here and/or Here for tripadvisor reviews
Our Favourite Recent Guestbook entry:

The floorboards may creek with age, but The Rock's walls of Dartmoor stone have passed the test of time, solidly preserving charm and civility from a bygone England. No sooty new lightway will pass its door; no brewery giant will turn this tranquil haven into a roadhouse. Best wishes John & Sally, Kent - September 2014

Here are a few comments from guests who have stayed at The Rock Inn in the not-so-recent past - taken from our old guestbook which now serves as a very interesting historical document for current guests to read.
Mr & Mrs S. Scott. London, July 1903
Have been made very comfortable during our stay which we have much enjoyed.
Miss Hawker. Plymouth, August 1909
Very comfortable indeed - delighted with everything.
Mrs M James. Weston-Super-Mare, September 1916
My first but I sincerely hope not my last visit to this most comfortable hotel on Dartmoor.
Mr & Mrs Hadley-Wheeler. Watford, June 1925
A delightful break amid wonderful surroundings on Dartmoor.
30th November, 1940 - Last Entry
Closed due to the war - hope it ends soon. All staff have been called to arms, God save the King!