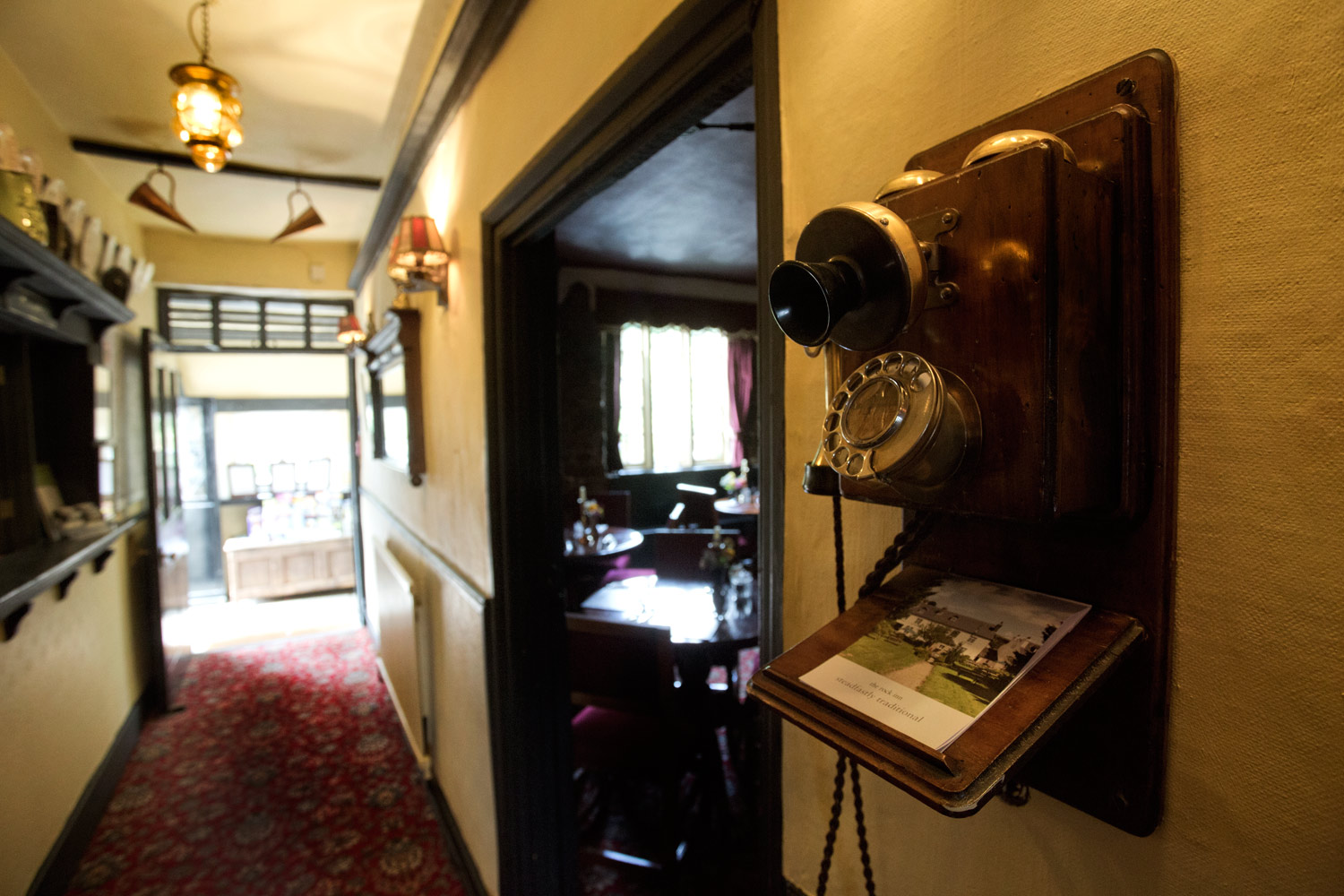 Useful information for Guests
Opening Times and Check-in Times
The bar is open all day everyday (11am-11pm Mon-Saturday & 12pm to 10.30pm Sunday) but please bear in mind our location and in quiet times we can close early if neccessary (it is worth giving us a call if you are not sure).
Room check-in is from 3pm and check out is 11am.
Food Service Times
Luncheon
Monday-Sunday: 12pm to 2.15pm (last table bookings 2pm) 
Dinner
November to May: served from 6.45pm to 8.30pm daily (9pm Friday & Saturday)
June to October: served from 6.45pm to 9pm daily (8.30pm Sunday)
We do not have a seperate restaurant and bar area - the same menu is served in all parts of the building for lunch and dinner.
Reserving tables is always recommended.
Car Parking
Parking is available on the road in front of the Inn. As this is not a busy through road this is not usually a problem although it can mean parking a short distance from the Inn at busy times. We do have a small car park at the rear of the building for hotel guests (you will need to ask a member of staff for directions).
Children
Children are more than welcome to stay and dine with us.
Dining: We do not allow children under 14 in the main bar area but there is plenty of space in other areas of the building.
Staying: We do not have any specified 'family rooms' but there are a limited number of extra beds available which it is possible to put in some bedrooms for an extra charge.
Dogs
We do allow well behaved dogs to stay in our 'Country View' bedrooms (maximum of 1 dog per room) with a small extra charge. If you do wish to bring a dog to stay please let us know in advance of booking so that the correct room can be allocated. Dogs are only allowed to dine with guests in the upper section of 'The Riley Room' after 10am (ie. not during breakfast service). Dogs on a lead are allowed in our garden and patio area.
Reserving and Cancelling a Room
To reserve a room we will require a valid credit/debit card number, expiry date and CVC number (AMEX not accepted) along with your postal address. For group bookings and/or extended stays a deposit will be asked for.
We need 7 days notice if you wish to cancel a reservation. If you do cancel within 7 days of your arrival date and we are unable to re-let the room a 1 night charge will be made.